FROM THE WORKSHOP
BRANDS HATCH – FROM THE WORKSHOP.
This is a rant. Prepare yourself for a rant, for this is what's coming.
Philip's car needed a lot of repair after Silverstone. The MacGregor braking error took out the rear wing, door, front wing, sideskirt, and rear bumper. The sill was dented, and the A pillar very slightly dented from the hinges being thumped in. It was a swine to repair.
We pumped and beat the rear wing straight, and fillered it. Came out rather well. Not perfect, but alright. The door and wing were write offs, and were replaced. We were well pleased with the new door, we got an amazing panel gap on that, it was beautiful, never got one so right before.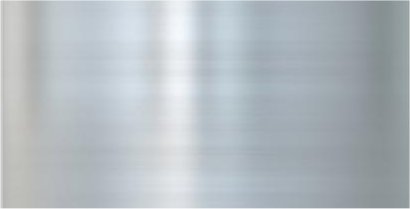 Rear wing damage is always a right pain to repair to any sort of standard.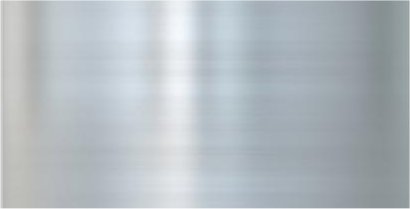 The door was damaged at its strongest point, obviously, and wasn't feasible to repair.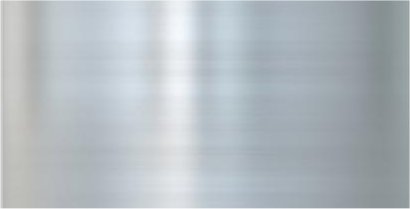 Violence, time, muscle and filler restored the rear wing to a semblance of its former shape.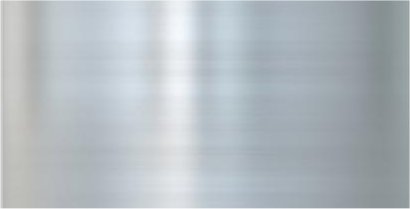 We do enough of this that we have to buy the plastic sheet like we're a real bodyshop. It's getting a bit much.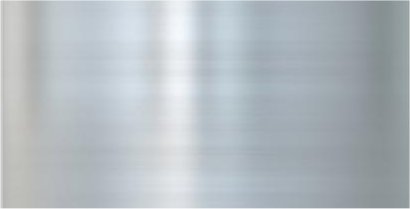 But repairs progress swiftly, and well.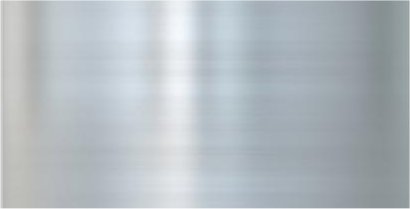 You have to fit the panels before you do the blue stripe, or it won't line up. Guaranteed!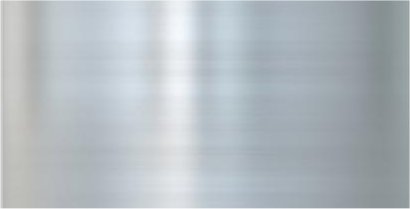 And not for the first, or last time, I blue Philip.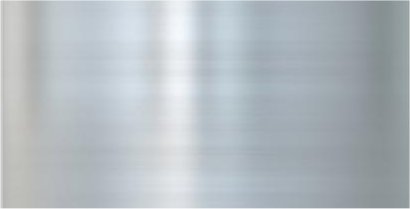 See, not too bad. A lot of hours in this but we're done, on time and on target.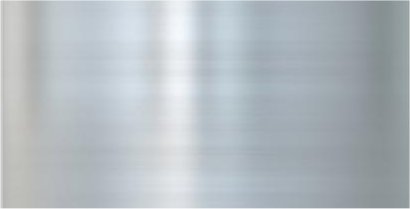 And after 36 minutes of use, this is the next time I see it. I am not pleased.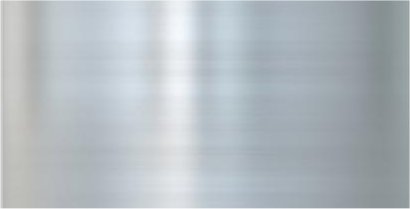 Oh good, significant suspension and structural bodyshell damage. For me? Oh, you shouldn't have.
Of course the wing didn't really line up because the hinges were in a little, we had a washer's depth disparity, and had to bodge that slightly by cutting some of the inner frame to get the wing to slide on further. Not ideal, but it's a racing car, and it worked out OK.
Rear bumper was a mess, sideskirt crushed to nothing, we replaced both. Threw the paint, got her looking about right, got Deano to sticker her up at the track, sorted. Cheap repairs, done fast, not concours work, just a fast, tidy racing repair to get her back into action. The car that hit it wasn't out at Brands, who knows why, but we got this one done.
Matt's car, well, it blew a gearbox at Silverstone, the front dampers were awful, and the brakes went funny. Swapped the gearbox, paid for by me, in hope that I'd get reimbursed later. Which I did. Got the dampers repaired, free of charge, by doing my usual dodgy deals. Brakes fixed.
We also fitted in another car, John Gregory's, strapped back together from several boxes of bits hopefully sent up North to us to reassemble into a car, completely rewired, and delivered back down to Brands for Friday testing.
I took two days off work for these little projects. David drove over 700 miles and gave up two of his weekends. I drove to Derby to buy panels and gearboxes. Bear drove to Derby to collect two ECUs at short notice. We funded all the repairs out of our own pocket, pending reimbursement. In the three weeks between the races, I therefore lost £1000, and gave up every single evening, weekend, and bank holiday. I further bought 8 jerry cans of V power to send down with them, and of course I've fuelled a lorry and bought the Bear his pic-a-nic basket full of whatever the hell tame bears eat. About £1500 in the hole for the weekend, and rather hoping to be repaid for some of it. All for cars I wasn't racing, indeed an event I wasn't attending.
Busy as hell, but we got it done. There is a certain satisfaction to getting it done. Ah, you say, but you will be handsomely rewarded for this, surely? Well, no. Not quite how that seems to work, which means that what you want to see when you get to the next race is "your" car perform. We like the fact that two idiots in a garage can turn out cars that can compete at the very front of their respective classes, against cars built by proper professionals. That's the amusement for us, always has been.
It makes you incredibly invested in the races though, and super-critical of your drivers, we need them to make the machine do what it can do, and we're quite tough on them as a result. It's what being a team is about, I think, everyone has to pull their weight.
So imagine what it's like at this meeting if you're me. Bear's down there, I'm still up North, downing tools on my own car to tune in to TSL live timing. Comer takes class pole, Matt has a bit of a problem setting a clear lap and doesn't quite get it done. I'm sure the Bear is slapping his legs.
Both have a good race, Comer locked in battle with Morrant and holding him off, clean and close, perfect points. Matt in a close fight with Connew and Hill, no damage, passed one of the pair, nice day out. Happy days, pat on the back. That's what it's all about.
All we need is one more clean race and we're free for a bit. Philip is taking his car home for the first time, ever, and will be looking after himself at Combe and Anglesey. Matt isn't running again til Donington, so will be stored out of sight for a bit, we can get on with our own projects, hurrah. We have a lot of them backed up, we need the free time.
Tune in to TSL again on the Sunday though, and Comer doesn't make lap 1. Jeffery vanishes at half distance whilst vying for the class lead. What the hell? I can't work that out from TSL, but it's not a good day. The reports filter back up to you via text and call, read and heard with increasing dread. Comer's car smashed up badly, Matt's needs a front end.
Comer appears to have been torpedoed by a spinning Philpott at turn one. Jeffery has had a collision with Connew.
The Comer car sounds like a mess, subframe broken, suspension broken, steering rack, a wheel, sill flattened, A pillar shoved in, bust the window with his helmet, wing and door gone, sideskirt shattered, both bumpers damaged. Four of the panels we've just fitted, 36 minutes on track they have lasted. Second race in a row that another driver has completely mullered this car in the same spot. They can only take so many of these. I can only erase so many of these repairs on the cheap before I run out of enthusiasm and time.
Jeffery's lost two wings and a front skirt. It's their third race since the rebuild. I seem to spend my whole life sanding panels.
Whose fault? Who cares? Well, actually, you do start to. You immediately form a view based on who was involved. Philpott you recall smacking Barclay last year here. Connew cost Matt a wing here last time out, and under our very noses put Comer on the grass at Silverstone, both times closing the door when the other car was partway in it. The Jeffery move we called perhaps forgivable, the Comer move was downright dangerous. Without seeing anything, you immediately assume a certain number of facts, which is wrong, but you have an investment in it all that colours your objectivity. There is some stomping about your garage, you might throw a hammer at a stray cat, because instead of one straight car to stash in a shed, you have two bent cars to fix, and there is some swearing about it. It's my life that's getting burned up, I'm allowed to be cranky.
Once you accept that you are biased, you then look again objectively, that flare of temper is only momentary. And with the benefit of in-car video you can see it for yourself. Professional detachment is a benefit of the day job. The video arrives not long after the wreckage rolls in, email is faster than the lorry can grind back home.
And with that in mind, the Comer crash, well, nothing to do with him, twatted by another car that was in turn smacked, by a car that had been shoved. Innocent party all the way but that doesn't stop the chassis bending, and from the sound of things the innocent Philpott's car is a write off. It's going to cost Philip a packet to fix, and he did nothing wrong. Neither of them did, the commotion was astern. It's going to take up my time, and that's before the plaintive call to Dean again to replace the stickers he fitted 36 minutes ago. Second race in a row. Whatever Philip's past transgressions, nobody else has been on the receiving end like this, there's little wonder even his genial cheer was dulled and Bear had to prevent him hurling his bash hat.
The video of the same incident from Matt's car suggests the cause of the whole thing was somebody being too damned greedy off the start. Sometimes you have to back out of it. 4 cars damaged in that one move. That's not right. Where was the racing room given there? You can't win the race at turn one. Give some quarter. Victory is not worth all the bent metal, don't these drivers care about their cars? If not, fuck off and go banger racing.
But here the outside car comes across to claim the apex, and collides with the car that's already there. It is not the car on the inside drifting out, despite the dab of oversteer you see the inside car's line does not change. It's the outer car that moves in to close the door with a car in it. It cannot be deliberate, because the only possible result would be a spin, so it must result from a failure to observe the car on the apex. To me, if you've run into a corner a bit hot, and you've got your opponent in close attendance, you know he's going to your inside, and you should be looking for him. We all carry mirrors for such purposes.
Was the move ever going to work? Well, Jeffery has got the car stopped, he made the apex, he was taking the corner when the collision happened, so he has not steamed in with it overcooked and taken the other car out. He was parked on that apex when the other car wandered over. To me, it therefore appears that the cause of collision is failure to observe the XJ40 being there. Whether you agree with the XJ40 being there or not, the reason that there was a collision is that the other driver either did not see him or did not care. Had he seen him, Connew would have stayed out wide and run the wall of death line with a view to using the better traction we all know is out there on that wide line, getting back ahead and closing the door into Paddock. If he did see him and closed the door anyway, it was far too late and that was bloody stupid.
Who do you blame for not seeing another car? If you're out wide and you know he's been up your bum for ten laps, turn your head and look. Blinkered vision is not the name of the game for even pretend racing drivers, you're meant to trade that in for some situational awareness.
It's then that you factor in that you've seen the same driver do the same trick to "our" two drivers twice before, and work out that somebody either isn't aware what's going on around them, or doesn't care. Either way, that's shoddy.
Bear tells me that it got heated in the paddock afterwards. He'd already seen the video. Don't get aggressive with an enraged Bear. Don't get aggressive full stop, it's not appropriate, and we all read the results of such behaviour in the back of the MSA magazine.
And that, gentle listeners, is the verdict from the man who's made his own fair share of mistakes, and been hit by more than his fair share of other Jags, but who has the job of sticking all this crap back together.
So, instead of one shiny XJ40 to shove in a shed for a couple of months, I have two cars to repair, one badly mangled. It's worse than before I started on it after Silverstone. If I hadn't repaired it, told Philip not to go to Brands and had Bear drive the crane into the car a couple of times, I could have saved myself a week, and him about a thousand quid. It's my time that it's going to take up, so forgive me if I get vocal about this sort of thing, I'm entitled to.
It is not the paying spectators at Brands that object to all the carnage, they love it. It's the damage it does to the series in the eyes of people like me, your potential fellow competitors.
I don't care if you agree, I really don't give the tiniest slice of a damn. I try to be fair, and that's how I see it. Both pilots, I understand, are well pissed off. Well, aren't they always. And it will happen again.
These incidents are not nothing. They may lack the drama of the enormous collision such as we saw last year, but they can still do serious harm. In the impact from Philpott, Comer's driver's door window shattered. The impact was passenger side, so how did that break? His helmet hit it. If you can get your helmet to break the window, you can get at least the tiniest piece of it outside of the car. I didn't even know that was possible. If it is, you can get properly hurt. The flying glass isn't much fun either. Yes, they shatter into cubes, but those cubes are horribly sharp, and nobody races with a closed visor. Blindness is not to be laughed at. Philpott broke his wrist. Casual disregard for these incidents is not acceptable. Some people need to clean their act up.
13 cars damaged at Brands in total, in 40 minutes. 13 of 28. Nearly half the grid. Every time I'm at all tempted to have another go with the Jags, something like this. For every smiling punter in the crowd, there are a dozen people like me, the support crews, the competitors in other series. That bloke in the Caterham who half wondered what it's like throwing a big Jag is suddenly disinclined to try it when half a dozen battered cars are trailered past him. Everyone you pass on the motorway home with the shattered bumpers and wings flapping away thinks you've been banger racing.
I was at Silverstone the weekend after this, racing on a 43 car grid with a crowd of much faster machinery, fast but clean. They all already knew of the Brands Hatch meeting. Banger drivers, that's what they call the Jag boys. There are some truly excellent drivers in the JEC series, but they will never be taken as seriously as they should be when saddled with the baggage from the lunatic brigade. The damage is not just to the cars, but to the collective reputation.
Now, with my rant over, I have two cars to stretch and glue back together.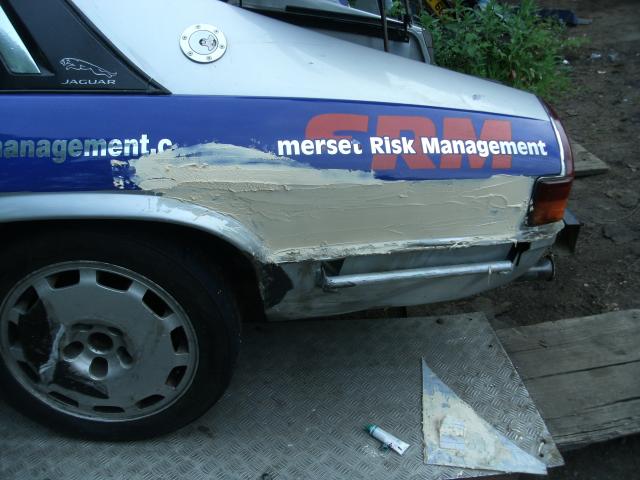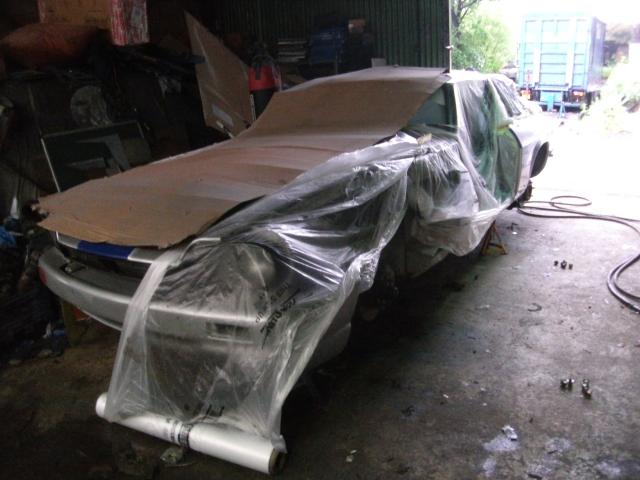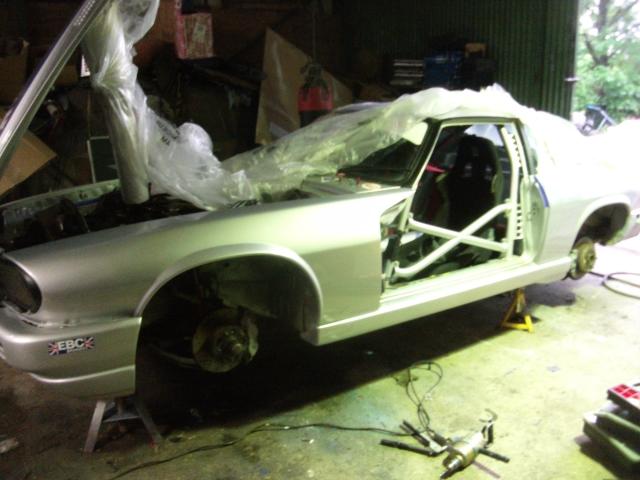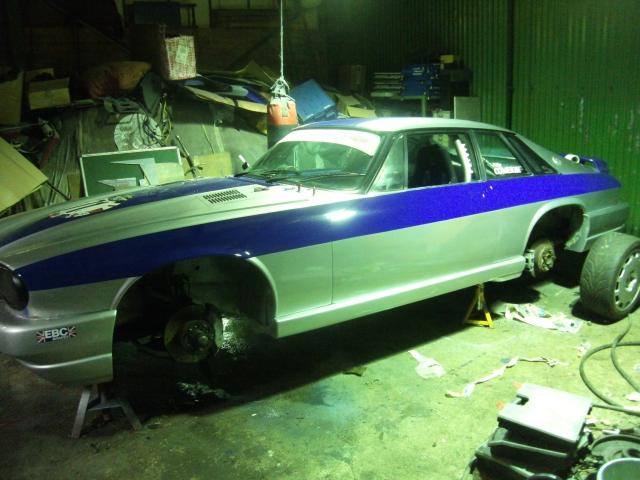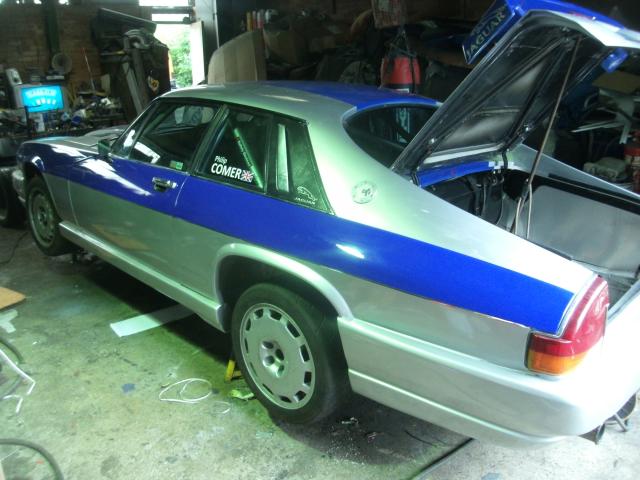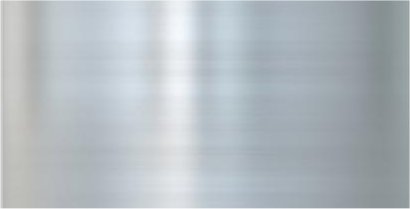 In actual fact it now looks slightly better than it did before. But let's not use that excuse for a spruce up again please.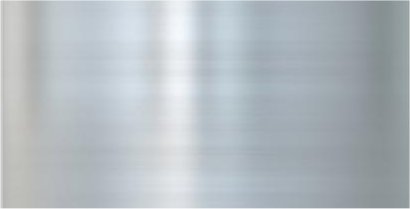 When the door is this pissed, you know you've got real trouble.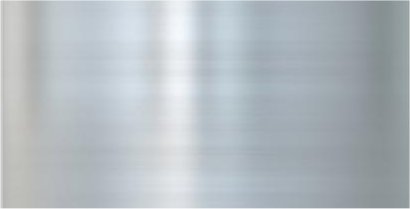 And a bent chassis too. Many thanks to the ham-fisted, bull-headed, red-misted hack who caused it all.
The Jeffery v Connew crash, well, my initial view was that someone should use the bloody mirrors. I viewed this without talking to the drivers, and without seeking the Bear's view, but we did, for what it's worth, both reach the same conclusion. Connew goes deep into the corner. You can do that if you're on your own. You can't do that if you're defending.
Looks as if Jeffery saw the cheeky hole into which he could stick the nose of the car. It comes from a good way back, but it's there, he's right to put the nose in. Once you've got into that gap, if you can hold that tight line the other guy has to go round the outside and you've got a drag race to Paddock, hold your tight line and the other fella must go the long way. The outside car might get a better drive off the corner, so it's not a done deal, but it sets it up, I'd have gone for it.
How far up the inside do you have to go to make that work? The impact appears to be front wheel to rear wheel, so he's what, about halfway alongside? Is that sufficient? Does it even matter? It's not an outbraking move, you're not forcing your way past someone, you're already in the gap and you just have to stay there, you've taken possession of the inside line. It's the other car that has to move, you just hold your ground. Been there, done it.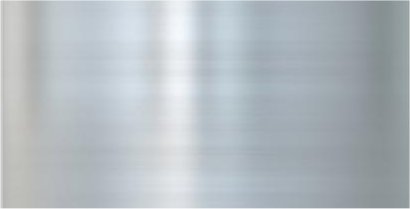 Give each other some bloody space! You can't win the race at Turn 1.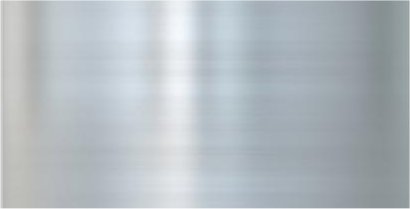 Parental Advisory: explicit language coming up!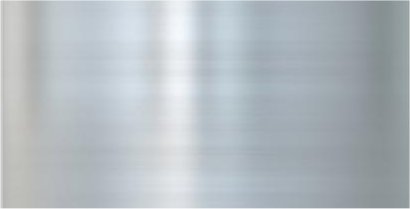 Mirror, signal, mano...oh dear.