FROM THE PITLANE
The work to repair the Comer car after Brands was significant. Chassis jigged, then the damaged parts cut away, gussets added, reskinned and repaired, new subframe, new shocks, new suspension, brake discs, repaired door, new wing and sideskirt, paint thrown. New driver's window, and wheel. It wasn't the work of a moment, and I was still sticking this thing together at 9pm on the Thursday.
We've never repaired a car so badly mangled before, but then this is the first car to have one of our seam-welded bodies and then get crashed hard, so whereas the Philpot car was written off, this one could be saved. That doesn't mean that we're not a little bit nervous, because once again someone's life potentially depends on my untrained welding. The car still shows signs of not quite being square, the gearbox crossmember wasn't totally convinced about going back, but that could be a function of having put engine on subframe before subframe went in car.
The panel gaps are not exactly Jaguar, the B pillar, whilst pulled and welded, was not easy to shim to get the door hinges properly aligned, and the door top allows some minor additional ventilation. Other than that though, she's ready, she starts, steers, and stops. What we need to know is how that holds up at race pace, because the strains on the car are a bit different in an 80mph corner on sticky tyres.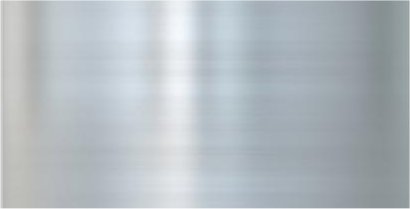 What, the race is when? Oh dear.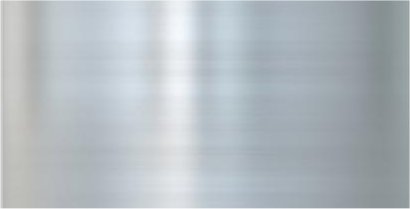 It was fixed. Briefly. Somebody put it in the tyres. There is a lot of duct tape here. A lot.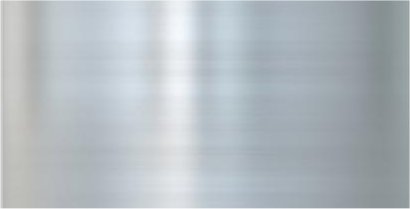 Nice wheels mister, who'd you borrow those off? Katy rolls out on R1Rs for a wet quali.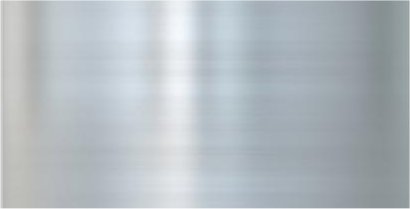 They gave us garages. Which was nice, but pointless for a single header, sadly.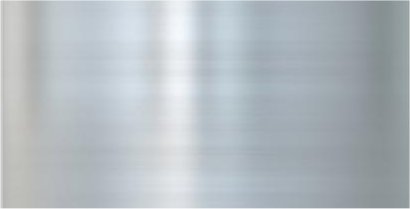 The cold and damp of the West coast on an Autumn morning, enlivened by the ray of Lenthall sunshine.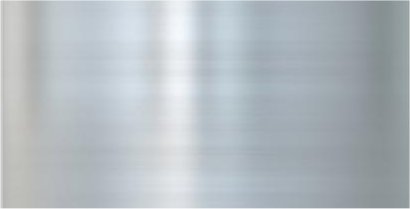 The cars don't deliberately segregate by type, but it does seem to happen. Some XJS.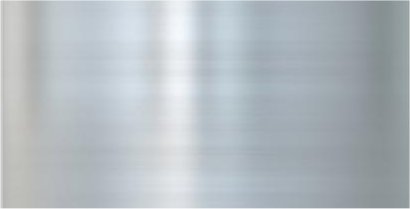 Champion-in-waiting, waiting. It's faster with bumpers and working brakelights, clearly.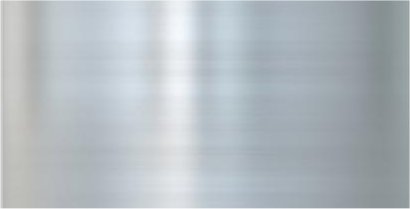 Yes, indeed, what the hell is Lil doing at the very back? Wouldn't stay there, but shouldn't have started there!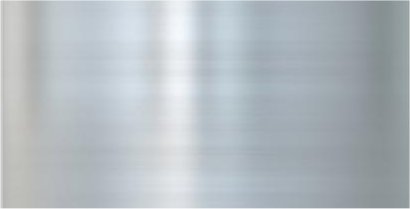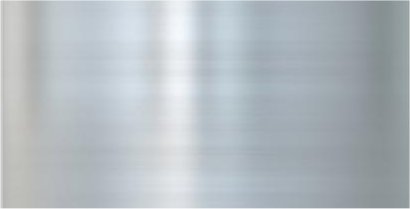 Last load-up of the season, that's a wrap folks. See you in 2015.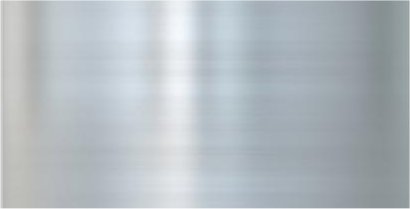 This smiling assassin is the race winner. Made it look ever so easy.
So it was not without some trepidation that we arrived at Oulton after an early-morning trip across the Pennines. But Philip, his usual bouncy self, other than suggesting she still needs some cosmetic attention, is swiftly in his pyjamas and rolling onto the circuit. We would later remind him about the quip about cosmetics.
After three times round we decide that it must at least be steering straight, and indeed when he returned to paddock he claimed she was without vice. Struggling to believe that a bit, so we put tracking and camber gauges on, and it did seem to be true. We set the dampers, which were all over the shop, whilst her bearded owner polished off some of the overspray. In fact by the time she rolled out for the second session she wasn't looking too bad at all.
Another beard had arrived, Roger's now-modified X300 bearing the marks of significant work, panels still in gel coat, but at least now with some power, and able to stop. We gently berated him about having bought a cheap racing car and then spending vast sums of money on it, but that is racing.
We watch the blue and silver flash by ever-faster, and breathe a sigh of relief. It works. It's held together and it bloody well works. Celebratory breakfast must be in order. So the red flags late in the session are a bit of an annoyance. More annoying is that there's only one car that doesn't reappear, and MacGregor reports that Comer's in the wall at Island with blue smoke pouring from under the bonnet. Given he's up for a championship if he gets full points we take that with a pinch of salt, because there's nothing wrong with the engine in Katy. But we can't ignore the report that the car's in the wall.
The sinking feeling, again, of one of our cars involved in a high speed prang. It's really not worth this stress. An attack of the what-ifs. What if it's my welding. What if it's that hugely-repaired subframe. What if one of those bolts I put in in the dead of night wasn't in right. What if the brakes failed. What if the car just folded in half.
When the transporter arrives back at camp, it's far less worrying than we thought. Front end cosmetic damage only. Wing, bumper, bonnet. Of course it's the driver's side, not the repaired passenger side. Suspension intact. The engine fires and runs cleanly. Reports of her mechanical demise somewhat exaggerated then.
Pulling on his beard causes Philip to confess that the car felt so good, and he was carrying so much speed, that he tried the corner in 5thgear. 5th. It's 4th gear all day long. You need 5thin this car at 120mph. I think we have identified the problem. You can't take Island at 120 in a class A XJS. And he appears to have just proven that. Four foot snake.
Wing pulled and pushed until it sort of resembles a wing again. Bumper beam beyond salvation. That was my old bumper beam, that one's done 5 years on my car, and about 5 laps on this one. Bonnet removed and spacered on the hinges to get it to fit again, pins straightened. Front skirt slowly riveted back together, using a series of pre-drilled pieces we carry for exactly this purpose, and a big sheet of alloy we have had thrown on the floor of the lorry for six years, for exactly this purpose.
Back on the car, a pile of silver tape and a strategic sticker, she's back, and rolls into action for the afternoon session. Now, Philip said she felt fine, but we could hear the misfire from the paddock, so after the session it was plugs out, cleaned, no good. A failed injector diagnosed and swapped, back onto six cylinders. Good. She then ran faultlessly, indeed she was able to hang with the car of Lenthall in the next session, which is a pretty good benchmark for a class A machine, we'll take that.
Mind you, Lenthall's concerned about his engine and backing off the timing. I don't really understand carbs, I thought you sorted things on the rolling road and then left it alone, but with lots spent and the Birkett coming up, it's enough to make anyone a bit ginger.
We cut testing short, sit the last session out, no need to pound round all day, it works. Sign on and scrutineering is at oh-my-God o'clock tomorrow morning, but they are letting cars scrutineer tonight, which is sensible. Katy passes, despite the duct tape, but breaks down on the way back across the paddock. Not sure at first if it's the car or the driver, Philip hasn't really got his head round the fact that she doesn't idle very well when cold because we deleted all that crap and you need a foot on the throttle. But no, it's the car. Bizarre. Sounds very much like she's not getting fuel, and a swift grope reveals a hot fuel pump moving nothing. That'll do it. Spare pump fitted, and she's cured. Good. We're calling that our three problems. Crash, injector, pump, the weekend will now be perfect.
An arriving Hill attempts to change her tyres, and is clearly struggling. Wandering over to assist we discover that someone has put her wheelnuts on so tightly it's difficult to believe the studs withstood the process. It takes a long breaker bar and a fairly substantial pull to break them off, I'd guess they were set to over 200lb. Why?
Having pulled the wheels, I did have an immediate question about whether she'd planned to use the brakes at all this weekend, the front wheel presenting the outside pad with about 2mm of material left. As we all know, that means about one lap of wear because they simply overheat and fall apart in seconds when they get that low. Whilst scrounging for more, having not brought any, she fell out of the van wearing flip flops, and it all started to get a bit farcical as one-armed woman begged pads from one person to have another fit. Calipers weren't all that free either, for the record. Driver's side was worse again, they were on the metal. News that this car had been checked pre-event did lead to a question about whether she'd annoyed Mr Gail lately. We mentally add another car to the list of those we've assisted, and pat ourselves on the back for another car not buried in a tyre wall somewhere. Wheels torqued to a more sane 75lb, and I couldn't help but note they didn't fall off all weekend.
This unexpected additional work did rather make the already-lit barbie taste a bit more brake-paddy than usual. Drinking a furious quantity of Roger's wine offset it somewhat, but did make the morning a bit less welcome.
We've not timed Philip all day, on purpose. We were, however, much more interested in the times on race day. My best round here, ever, is a 2.02.047, set in 2012 in my last ever outing in Vanessa, before an American smashed her up for us. That was a nicely-handling car with 260bhp, a rather tricky brake imbalance, and old 235 888s bought off Ebay for £100. We're projecting that a full-on C class car, on new rubber, can hit a 2 minute lap time here. That would be very respectable.
And then the weather intervened. It rained overnight, and the cars would be heading out for a wet qualifying. OK, fine, it plays a bit towards us, and I chuck my own R1R tyres that were lurking in the truck on Katy for a bit more grip, figuring he'd put more heat into these than the 888s. It did, however, take Philip about 18 starts to get the car out of the garage and we were close to slapping him when he finally remembered to use the throttle.
A mixed bag of cars, four of them up for championships of some form or another, none of them in action here since 2012. Naturally, none of them are setting the screens alight in the wet, but Ramm is the only modified class car to wake up and get on with it, he is so much faster than anyone else in class that I'm not sure they know it's qualifying.
We can only judge from the pitwall, but it looks like the class A cars are going well, Macgregor and Comer seem swift, whilst some of the mod squad seem way off pace. Then there's a safety car. In quali? Lewis has a deranged bonnet, suggesting his easy cruise for points and a championship is not going to plan. Seems he smote some tyres and left them in the road, hence the safety car.
As the timesheets come out we've got Ramm on pole by a lot. MacGregor and Comer in 2nd and 3rd mark the best roadgoing class performance in qualifying since 2008, when a pair of roadgoing XJS took the entire front row here on a similarly wet track. Now, it's all well and good saying that's because the heavy, soft, low powered cars are better in the wet, but there are two problems with this. First, Class A cars are no longer 240bhp machines like in my day, the game has moved on since then and they are now pushing power levels that the old modified class cars used to produce before they got serious about it. It is true though that being heavy does help. But there's a but, see point 2.
Second, the pole man is class C. You can't therefore say it's the class of car at fault, because Ramm's at the front. Well in front. That means class C can do it. That means you have to ascribe the pace of the rest of the class to a combination of setup and driver talent, and on a day like this Ramm has marked his territory as clearly as if he'd pissed on everyone else's front tyre, he is simply better. And assured simple victory in the race if he gets off the line and fails to crash.
Comer is somewhat pleased with 3rd. It is hard to suggest that's not very good, given 6 days ago this car had no subframe or engine, and 30% of the body panels were damaged yesterday. His tyres were still cold. If we could have only switched them on… We made him purchase breakfast.
Terry looks harassed. Somewhat tricky circuit, decent grid, most of it back to front, it's one of those days that accident reports are made of. It's tempting to knock Philip out and steal his car for this one, I bet this is going to be fun. Might get tricky passing myself off as Philip, he's had people turn up to watch. That fills us with dread, because every time he has an audience the car explodes, or crashes. Or both.
Drama as someone spots that Lewis has a polycarbonate windscreen, which they tried to ban. Trust me, we asked this one ourselves! And then someone realised that the regs had a peculiar punctuation error that permitted it. I'm saying nowt. The car also bears tie-in plates to join rollcage to screen pillar, bolted in. A muttering man wielding a spanner complains they're always coming loose. Which tells you how much the shell's shifting and that they do therefore help if properly installed.
A helpful Bear suggests welding them in, and is told that cars with them welded in are in breach of the blue book. Sigh. No they're not. Not in a month of blue-mooned Sundays. But it's part of that great mystery of racing, interpretation of the rules. One car giving you both extremes, taking advantage of a mistake in one set of rules, but then misreading another set and therefore missing an advantage worth far more than the one they did exploit.
An early race means fill her up, pack all the stuff, and get ready to go home. But, one of the West Ridingites blew two trailer tyres getting here, blew in this sense meaning exploded rather than anything more orally-related, and we've agreed to take his car home. Or rather somebody's car. When it comes to West Riding you never know which car is going which way with who, but so long as they all get there who cares? That means unloading the truck, which is still stocked with my spares from Brands Hatch. 16 wheels and tyres, a gearbox, 4 hubs, a transmission jack and a complete rear subframe have to be unloaded and manhandled into the back of his van. Dave Bye in an odd mood helps out by occasionally punching people. I'm not quite sure why. I'm sure we all deserved it. These weekends can be a bit odd.
And so, after a very odd season, out they roll for the final round. The track is now bone dry, but green, class A "advantage" now negated. Ramm takes turn one in the lead, and disappeared into the distance, not even in the same race. I'm fairly sure we heard him doing a Speedy Gonzales impression as he smoothed it through Old Hall. His attempt at Roadrunner is very poor, you see.
Macgregor made turn one in second, and he then had the great joy of Comer in third as a buffer to the baying pack, he got a good gap as Philip held off his old rival Drage, now in modified trim, and by the time 4thbecame 3rd, MacGregor was gone.
The real entertainment here was the train of saloons. Lewis was clearly initially happy to stroke it home, but Gail cut through the pack from dead last in a hurry, and soon there was a Lewis/Coppock/Hill/Lenthall train that changed places every ten seconds to confuse the commentator. Gail got through past Coppock as Lewis defended, and now he was in real trouble, he had to go into go-fast-elbows-out mode, but we all know when he wants to that saloon gets 40% wider.
As the leader purred his way to an ever-increasing, easy gap, this train swiftly consumed Comer, as they should, and caught Drage, who we assumed had developed a problem because they swallowed the gap to him in short order and then streamed by. Lewis passed him on the brakes into Hizzies, and then Gail did so too from at least 100 yards further back. I know she likes a dive on the brakes there, but she murdered him in a move that had us watching from behind splayed fingers. It's not long before Coppock and Lenthall pass too, third becomes 7th in only two laps.
Our hero is still circulating in 8th, and Squires is closing. We all know Philip needs a mid-race siesta, and as the mirrors fill with XJS he wakes up, puts his foot down, and extends the gap again. Which says maybe he had more pace. Like the other A class of MacGregor, so far in front that the train fighting for 3rd never even saw him.
And so it settles down, right until the very end, when Macgregor lost the brakes, sailed straight on at Knickerbrook down the escape road, and then buried it in the grit at Lodge. I'm thinking that had I had no brakes at Knickerbrook I might have been more judicious at Lodge, but then it's entirely possible the pedal had returned by Druids and he hadn't felt this coming. This promotes Comer to the class lead, and Lewis to 2ndplace as he fought off Gail to win the championship. Ramm had finished the race sometime yesterday, given his interview, packed up, gone home, had a bath, done the crossword, and was ordering pizza as the last car crossed the line.
Two cars hauled into the truck, we're ready for off. The disappointment of the timesheets confirms Comer got a ten-second penalty for rolling out of his box on the grid. He explained that he was just checking he was in first gear. Berk. Squires got 5 seconds for track limits, but Comer's siesta meant he was under 5 seconds ahead, and therefore lost the class win. Berk. We would have liked a win to finish off Katy's phoenix-like tale. If the phoenix was a real bird, how would you cook one? Every time you took it out of the oven it would come back to life.
We're outta here. A shorter year than usual, we only rolled the circus out for Silverstone, Brands, Donington and Oulton. 2 class wins at Silverstone. 2 smashed up cars at Brands. One mechanical failure from the class lead at Donington. One shoulda-been victory here. But the pace is there. The Jeffery tank is plainly much faster than before, and simple changes will make that better again. The Comer machine, when not being smashed up for him, is consistently swift. It's just a shame that happens a lot.
.
Our focus this season has been elsewhere, and will continue to be. You can only go about the place providing support for other series every so often if you're running a full championship elsewhere, so our hit-and-miss attendance is unlikely to get any better. So, please, gentle listeners, please make sure you've checked your own brake pads, because next time we might not be there to catch you.
2014, over and out.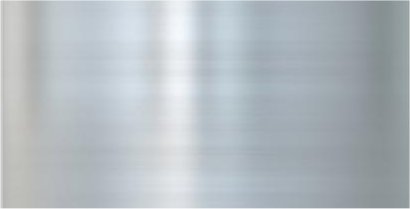 This is not a trick colour-fade photo where white blends into burgundy. Roger just hasn't painted the bonnet.