FROM THE PITLANE
Silverstone started early. Or late, depending on how you class 5.30am on a Friday after a 4.30am bedtime. It's fair to say that we ran the Jeffery project to its deadline. I declared the car fit to race at a little after 10pm.
It was just a shame that we then had Comer's car to prep. I'd painted the rear wheelarch earlier in the week to erase a little nudge he was given last season – laughing as I did so that every time we get this car back straight, something happens to it. Well, as events proved… But, other than a top-half spanner check, and hoovering all the rubber and grass out of it, we hadn't done the rest of the work.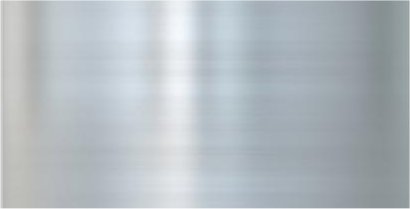 One wheelarch scuff being erased. Wish we'd not bothered!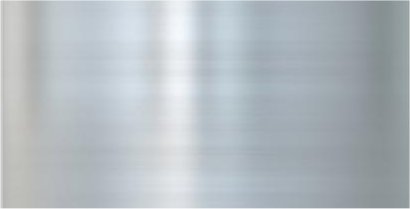 We're not sure what the neighbours make of the 2am loading up. They don't talk to us, for some reason.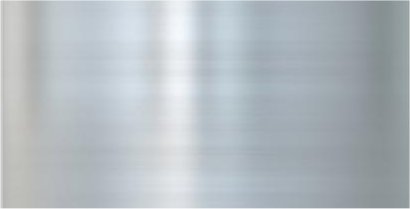 It's barely hit the concrete before Andrew gets his polishing kit out.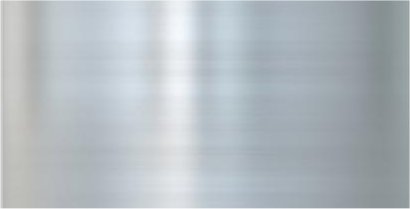 Caught taking photos of his son's girlfriend. It is traditional to photograph people taking a photograph.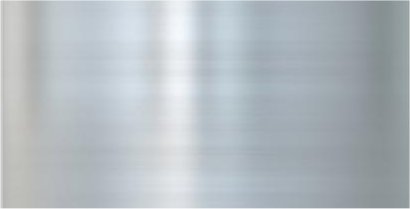 A new Mini. It's not small. It is rubbish.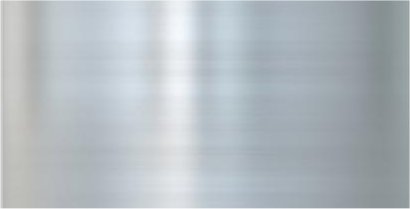 Our attempt to photograph the timing screen was somewhat blocked by Davina Bailey.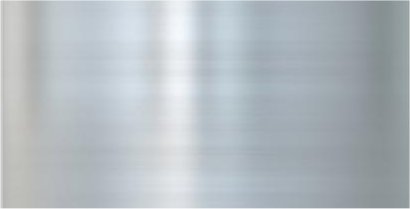 Merrett peers at the Clarke car, and must be wondering why he retired his own modified 6 pot.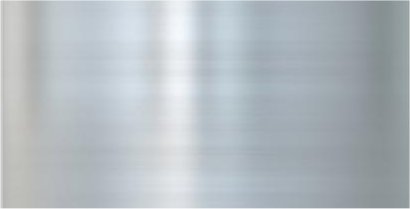 Another C class car. Ramm was the last machine to leave the paddock, but he got a lot faster after that...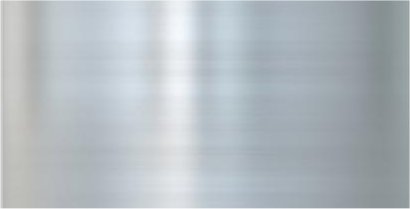 Baby Doyle works out that six cylinders is the fast way round, but his solution to try it with half a V12 isn't really on.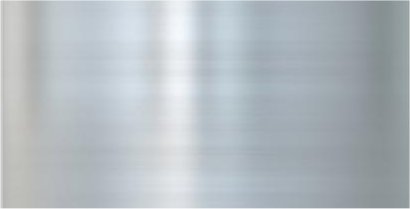 You will find this described in some reports as a "spin." A spin does not dislodge the bumper or throw lenses on the track...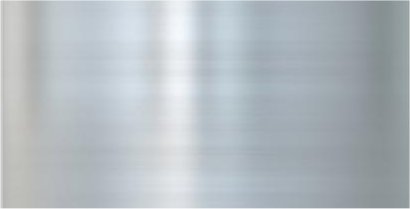 The survivors reach the pitlane post-race. Darth's lack of speed on the 888s is all down to the tyre.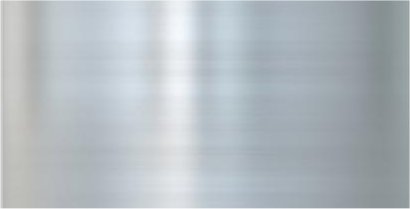 Matt gets the job done on Papa Doyle in a move that started 45 seconds earlier.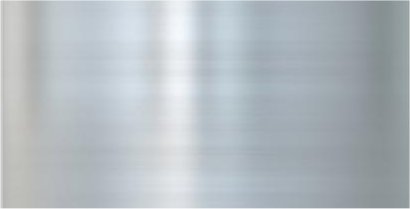 The rear impact bars we fitted saved the rear suspension, but the cosmetic damage took out 5 panels.
On the scales, because she was still at Birkett weight, 35kg under the 1500 limit once the fuel was pumped out and Philip's mass was factored in. In with the lead and passenger seat. 1507kg with just enough petrol to run the car means he can't finish a race and be underweight. All wheels off, brakes and spanner check, wheels on, on the deck, loaded, both cars aboard at 2am.
Bear was sent to bed. Of course, this is the moment that you recall that you had completely unpacked the lorry at the end of last season, there isn't a wheel, tyre, spanner, mattress or teacup aboard, and 4 of the tyres we want to take are still on my own car. Trudging about in the mud, in the rain, by the light of a head torch, dragging wheels out of a container at 3am, you start to ask why, but there is also a glint of masochistic heroism about it, you feel slightly pleased with yourself for not giving up when others might. At 4.30am, bed finally called. Bear's 5.30am alarm call was not quite welcome. The problem is you can't snooze in the lorry on the way there, because he's running on only 3 hours' sleep and has to be watched for signs of nod.
Silverstone by 8am, bright sunshine, and an eager crowd of Jefferys waiting to see the car for the first time. Also a Doris. Matt did tell us her real name, but it's largely irrelevant, new people get a ten second assessment, she doesn't appear annoying and has a nice bottom, if there is time we'll learn her name later. Until then, Doris.
Unloaded, much cooing and wiping of dust from the Lister, a belt adjustment and she's in action by half nine, told to do a few installation laps. By my count, he did one, then started testing. First flying lap was as fast as he did last time he was here. That's not what I call a shakedown, but if he's happy…
Brakes are a source of some woe, hard pedal doesn't seem to be giving him the same level of assistance he had before. Odd. A quick squirt up the paddock confirms that they work, but he's right, they now require some muscle. The solution to that is to use some muscle. We like simple repairs.
Breakfast, and Philip arrives in the spares car, thoughtfully providing us an XJRS to steal parts from.
Second session picks up the pace, and ends with a recovery lorry. Broken rear hub. Memories of Christine's first outing here, brand new build finished at the last moment, broken hub. But that ended well, Bear led the race for 10 laps and took the class win, so we're calling that a good omen. We have a spare hub. Pulled it out of the container at about 4am. Nobody ever seems grateful that you have the spare parts, it's just assumed that you do. That said, technically nobody asked us to swap the hub either, we just did it. It was nicely broken. We must assess at some point why the hell we provide unpaid race prep and support, but we're too tired.
At day's end, 2 cars running with no known mechanical faults. To say one car was broken down for half of last year and the other was finished less than 24 hours ago, not bad. The only issue is that the XJ40 is jumping out of 4th gear, but they boy says he can cope with that.
Day over, a David flees for home given the forecast says heavy rain, and we let Matt and Doris take us for curry in a £30000 Mini. The car was shit. Many toys, very little car. The driver doesn't know how many hands he's supposed to have, and there was a threat made to insert his phone into him. The curry was better. The staff were bizarre, the flies were huge. My future as a restaurant critic is uncertain.
The paddock has awoken, and people have arrived. John Gregory, bringing parts for our next project. The Doyle army, some of whom now have beards, and one who is now clearly hoping to play Chewbacca's son in the next Star Wars. Or maybe the porn version. Star Whores? There's something there. Bear would inhale forty pints of beer and fall asleep in the Doyle camper, but he'd had a long day. Sleep was a strange but welcome companion.
So to race day. The downpour through the night stopped and steamed away, a fierce wind stripping the tarmac of moisture and the clouds scudding by like fighter bombers. Both cars sailed through scrutineering, which is always a welcome relief the first time each season.
Qualifying therefore dry, and for once we left both drivers to it. Pacing about the assembly area fussing and waiting is as bad for us as for them, but as both cars are working, running, they start by themselves, no need for us to be there, we had breakfast and went straight to the pitwall, and the helpful timing screen someone had set up in our garage. Familiar form here at the front, Howard takes his time to stick one in whilst the six pots go mad. But it was Clark again who took pole late in the session. Howard would later prove to be on R1R tyres, which even I thought an odd choice, probably 2 seconds slower than 888s.
Our interest, however, is in classes A and B. Comer swiftly jumps to the front of class A, indeed for half the session he and Matt are jumping each other's times. Last we looked at the screen Comer is 2 seconds up on MacGregor, who was class leader at Snett. 2 seconds here is a lifetime. We were expecting less than that, we'd been told that the X300 had something a bit more special in the front.
Class B has Matt right up there, a couple of tenths off leader Lewis, until Lewis produced one absolute flier. Whatever he did that lap, it sure as hell worked. But 2nd in class with a new car isn't going to annoy us. He went faster yesterday, there is more time but we're not greedy. It puts him 5th on the grid, Comer 7th. We really can't argue.
There are eyebrows raised at the Lister's pace. Howard would note that he came out of the corner behind what looked like a standard road car, but that it then took off like the shuttle. We like that.
The tedium of the wait for the race is one of the features of the race weekend. If you haven't broken the car then all you can do is pack away all you may, and watch a little racing. Enola Gay's new 6.4 litre engine sucking up smaller cars made for a brief distraction, but even fuelling and dipping everything we could think of on both cars barely occupied half an hour. I read a book. One without pictures. I ate something with vegetables in it. Fatigue had clearly affected me.
So to the race. It's blowing somewhat, to the point that the Bear and I watched three birds who gave up on the idea of flying and decided to walk it. Never seen a bird say "fuck it" before, but it was clear.
I am watching this race with interest. I raced here with the CTCRC last October in near-identical conditions, we had a wet quali and the track dried out for the race, temperatures were about the same, I'm calling this the same sort of deal. I know what my beloved Helen did by way of laptime at 1450kg, I've pulled some weight out of her since, so I want to see what the 1350kg 6 pot cars do here. I also know what Howard set in October, to use as a baseline comparator. I like to see what's going off. I expect to see a 1.07 lead pace. A 1.06 would impress me.
Ramm in 3rd, neither threatened nor threatening, his gap to p2 appeared constant and unwavering, so he was on pace, just not quite in the chase. Lewis in 4th fell far behind, and cruised in serene isolation all race, he showed no hint of the pace of that one flier from qualifying. A brief but potent charge by Patrick Doyle ended when the car broke down. We'd seen him trying to make it run on all 12 cylinders last night, and it had decided to become a six cylinder again, retiring him.
Matt caught Doyle the Elder. This is the bit we don't know about. Can he overtake? Papa Doyle is a hard but fair racer, and Matt has a power advantage. If he gets it done, Kevin won't mess him about, but he'll have to work for it. To us, this is a proper test of where Matt is. They are stuck together for several laps. The Bear became quite animated. I don't mean he was a cartoon. He's not Yogi. He was shouting for Matt to get his foot down. It was made more amusing by the Doyle Supporters Club at the next pic-a-nic table, our gain can only be at their loss, and the support became vocal. No chairs were thrown. We were ok, I had a Hulk, sorry, Bear, to hide behind.
Matt eventually got him, and ran. He pulled a gap, and we're now measuring the gap to Lewis. He is shaving it down. Could he?
Merrett's A class car pulled off in front of us, seemingly without power, and parked in the grit to double waved yellows. We were a bit puzzled to see him in the slowest class, because last we saw Paul had a million-horsepower V12 that he had just about got working properly, and before that a million-horsepower six pot that was just starting to work properly. The only explanation we can give is that Paul wants to have raced in every single class.
We watched Comer closing the gap to MacGregor hand over fist, the gap was clawing down rapidly, and it was a question not of if he would pass, but when. That MacGregor X300 was the car to beat at Snetterton, and we know he's spent his pennies on the engine, but we know a few things too, and Comer's car is both fast in a straight line and better handling, so to us this was inevitable.
The question for us was where he was going to do it. The low-risk move is down the Wellington straight, hook on the other guy's tail out of Becketts, better exit and out-drag him, steal the easy move into the complex. It looked, however, as if Philip was going to do it into Becketts, so much quicker as they vanish from sight.
Our first indication of trouble was when Darth came through. Comer passed him earlier, but Derek was first this lap. Then Comer appeared, no MacGregor. Odd. He must have dropped time, something must have happened. Car appears intact. It's a couple of laps before Bear asks where his rear bumper is. We painted the car silver throughout, and repaired it properly when we built it. Some A class cars steal a bit of weight by deleting the lower rear wings under the bodykit, but we think that's cheating and put it in on this car, so from viewing distance the car to us still looked quite normal. But he's right, the skirt has gone.
OK, that's interesting. Quite a relief actually, it's hard, though not impossible, to tear off the rear bumper in a collision if you're the aggressor. You can get it torn off easily if you're the victim. Balance of probabilities in his favour for now though. Our wild guess would later prove correct.
But he's still running, comfortably the fastest A class car and storms to the class win. After that awful start we're quite impressed. There is, again, a clear indication that Philip likes to chase rather than to lead, his times in clear air having gained that lead were 2 seconds slower than when in pursuit.
Matt has the gap to Lewis at 6 seconds. We're one-mississippying it to that. It is creeping down, but not fast enough. Still, 2nd in class is Matt's best ever result. Not a bad way to shake the car down.
As the race drones to an end "our" cars are 5th, and 8th, we think. Class 2nd, class win. Laptimes will be interesting. Back to base, we have some time, everybody is being weighed. We hang back to take a peek at Comer's car, which shows a lot of nearside damage. Shit.
Timesheets, and the laptimes are alright, Matt and Philip both took class fastest laps. Nice work. The small print at the bottom of the timesheet says Lewis got a 10-second penalty for a jumped start. I counted Matt 6 seconds behind, did he therefore win? Only then do we actually read the results sheet, and there's the Lister in 4th place, class winner. Holy shit, the new car won its first race. Doris begins dancing, the type that only the young can get away with.
2 cars, 2 class wins, 2 fastest laps, and a pole in quali. It almost makes the 4.30am finish worth it.
Comer's car arrives back at base. Someone damaged that. Philip says he was past and rammed from behind into a spin. We sent him to find his bumper and immediately try to work from the damage on the car what really happened. You can't trust what a driver tells you. We've the other car over the way to check over too. We always do the reconstruction to see what we can work out, it's surprising what you can see from the marks on a car, you can often establish an order to events.
We tend to look at the damage first, talk to witnesses second, watch the video last of all, because that's the order you get it in. But you get quite good at the damage assessment after a couple of years. It's our version of a detective story.
A chat with a wandering Roger Gage says he was past MacGregor when he suddenly had a dose of oversteer and span, to be collected. We can't reconcile that with the known handling of that car, she doesn't suddenly bite like that unless you're a complete numpty witht he throttle. Comer's return with his bumper allows the video camera to tell its tale. Cleanly past, the X300 in the mirror but then a desperate out-braking attempt that failed. That wide-angle mirror we fitted was somewhat helpful. Mystery solved. We feel better about it at that. Why does it matter to us? Well, if "your" driver's won, it feels better if he did it legitimately. To take damage from someone else's mistake but still win through isn't going to make me swear at him when I'm putting the filler into the repairs. Had he bombed the other car round the outside, I'd have more to say about it. It is a fair amount of damage though, it's every single panel down the passenger side.
As we load the cars, the Lister gearbox is making a noise like a bag of nails, and there is oil all over the underside. That's broken. I think we know why it was jumping out of 4th yesterday. Video would suggest it was the 5th to 2nd gearchange at Copse that did it. But, well, at this point who cares?
2 wins. Nice. 4th for Matt by far his best ever. We were told that they wanted a "top 5" car. Well, it was 4th, so….The car works. 24 hours old, but she's quick enough. For now we'll call that job done. Hometime please.
Fastest lap today went to David Howard, at 1.07.9. I said we should see the 7s. I also say they can go another second faster than that yet. You'll see.
The damage to both cars was pretty bad, offside front, nearside front and nearside rear for MacGregor, nearside rear, nearside door, nearside wing, backlight and rear bumper for Comer.
The damage and tyre marks on the car suggest 2 impacts, one which is MacGregor's nose to Comer's rear, and a second impact which must have Comer facing the other direction. Rubber on the rear wing has a direction to it, that's MacGregor's front offside tyre, so the only explanation to us is Comer being hit in the rear quarter and spun. The rest of the damage is a secondary collision as he spins around the nose of the other car and they have another go at it. What we can't tell is the respective positions of the cars in the moments leading up to the collision.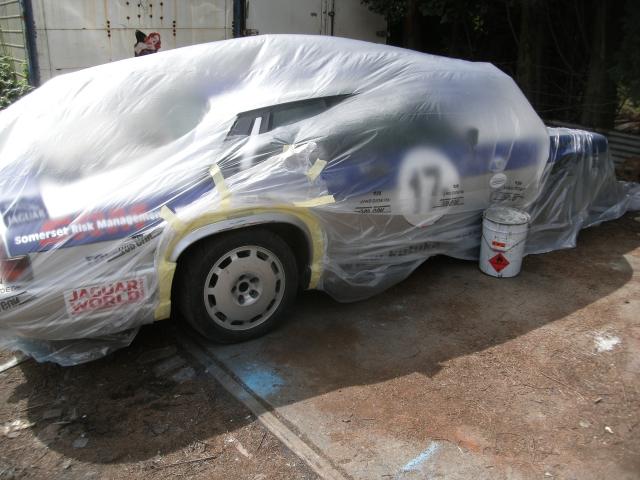 Back into action. Times start to methodically fall. 1.12s become 1.11s, and by day's end, 1.10s. Thing is, Comer is about on the same pace too, they do get to play chase, and it always pushes both drivers on. Philip is sometimes reluctant to test, it's costly and time consuming, but he would have to admit after qualifying the following day that it changes the feel of race day, you're already in the mood for it. And the advantage to doing it is immense. Katy ran all day without a hitch, the driver thought she felt less powerful in the afternoon as he went faster, but spot the inherent problem with that statement.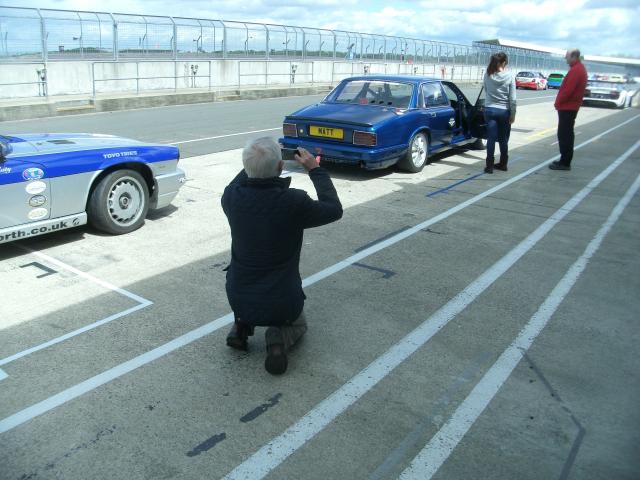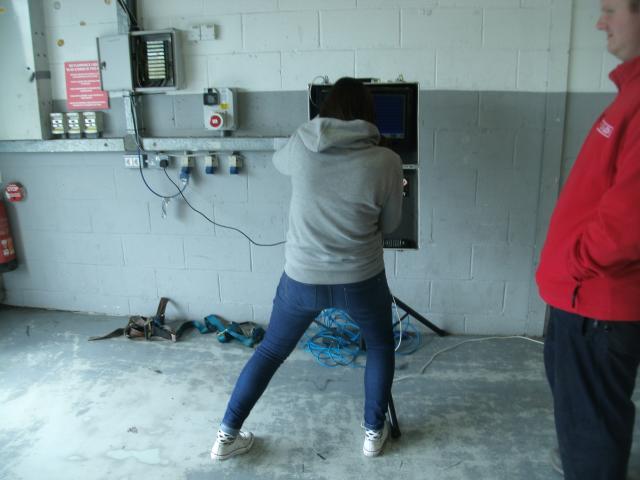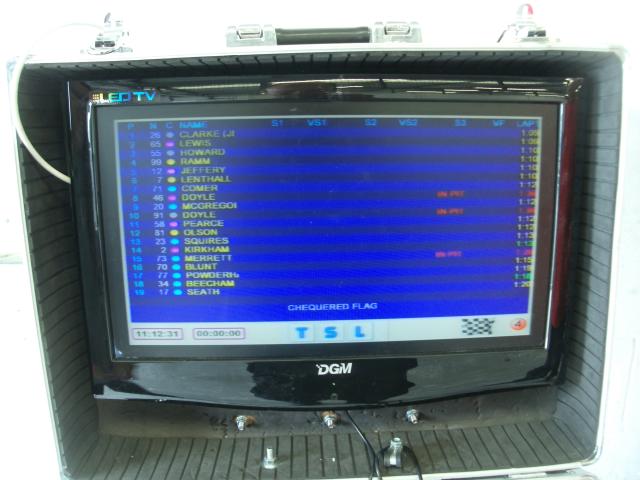 Lights out. We predicted both cars would fall down the order, but not as fast as this, because as the grid comes round Copse Matt is halfway down the grid, Philip almost dead last. Awful start for the pair of them. Turns out that Comer tried to set off in third gear. That doesn't work. Matt got a great start then got 4th gear instead of 2nd and held it in 4th as the field flooded past. That doesn't work either. What then happened out of sight we don't know, but Matt appears on lap 2 back up in 7th place, and Comer is making places up quickly too.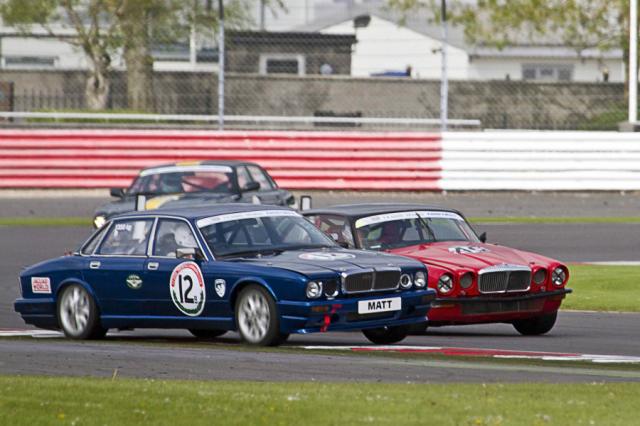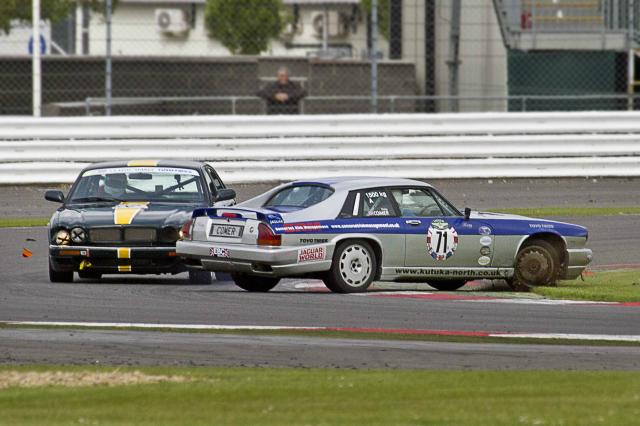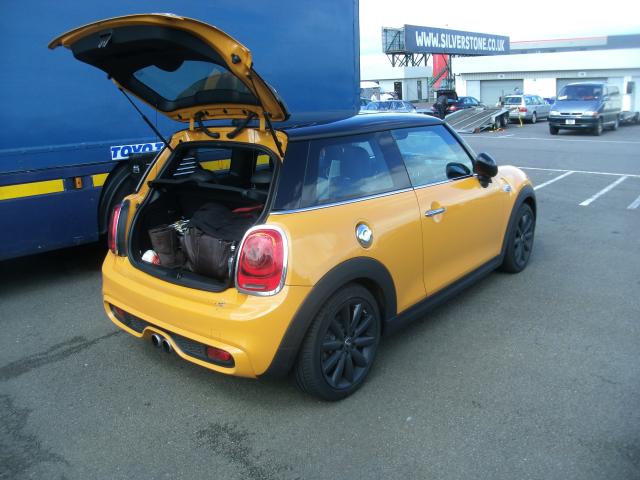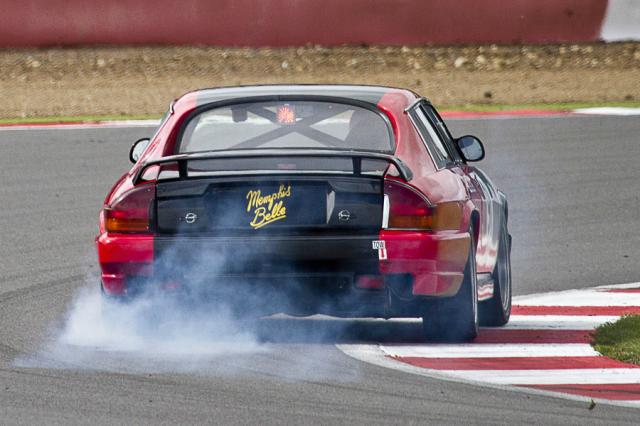 Whilst the tussle at the front is between Howard and Clarke, and the latter would regain the lead from Howard's early move, that one was a game of chess. Howard's car is faster in a straight line, he can pass the 6 pot, to our mind, at will. Were it me, having gained the lead I'd want to lay down my maximum pace and break my pursuer, but there is the alternate method, which is to run second, stress and harass your opponent by chasing him, and pass him at the last minute with no time to get you back. It looked like Howard was trying that approach. For Clarke to be so fast, however, that Howard has to play such games, at this power track, suggests Brands will be an interesting race, Clarke may well win it.
Comer still making places up quickly, he blew past the modified class car of Olson when it braked for Becketts whilst still exiting Copse. The one that got us though was when he accidentally committed to overtaking Darth Pearce at Copse, plainly 2 wheels beyond the track limits. I don't think he wanted to, but it presented itself and he made it stick. Did not see that coming at all. The Bear and I uttered naughty words, impressed despite ourselves.
It is a measure of just how quick Katy can be on her day, because his eventual fastest lap would eclipse all but one of the modified saloons, indeed it was comparable with Lenthall's modified class XJS. Roadgoing class car hassling the modified boys, hmm, that's starting to sound a bit familiar. We start measuring the gap to class leader MacGregor, because the closure rate suggests he might still catch him and make this one work, and that would be impressive.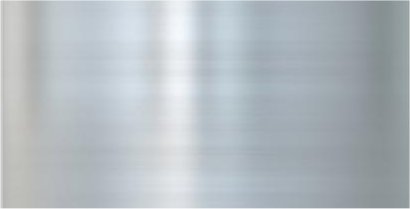 A broken hub on shakedown is traditional for all the cars. Power4Peanuts has invented the a cure for that issue...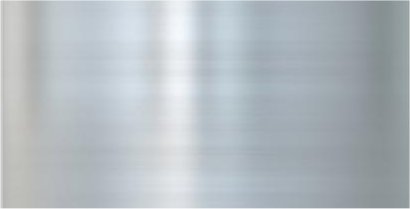 Bear left to work on the car, whilst the driver practises his dancing.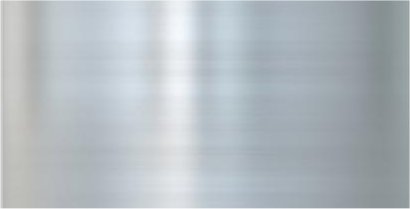 First time we've seen the C class of Mental Lenthall. We like C class cars, we poke at them.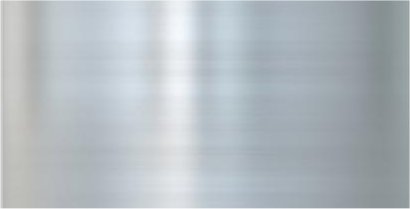 Jeffery's battle with the senior Doyle made for an interesting shakedown.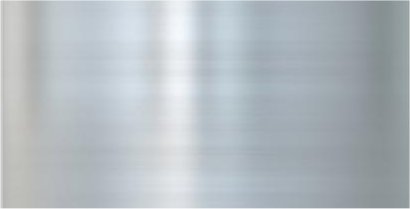 Philip's race was what you'd call eventful.